Small Business Air Fiber Internet Service Features:
COMPARABLE to best effort business grade Fiber, Cable, or ADSL2 Internet services (Go Commercial for Symmetric)
FAST ORDER TO INSTALL TIME (typically under 3 days)
ASYMMETRIC SPEEDS Faster downloads than uploads for typical internet use
SECURE with data encryption and fully automated DDoS Protection!
LOW LATENCY (ping times) good for VPN, VOIP, video chat, etc
PRIORITY traffic and support over Residential connections
UNLIMITED DATA and no other extra usage charges to worry about
LIFETIME WARRANTY on provided outdoor radio equipment
AVAILABLE in many areas with no or poor Cable & DSL coverage
30-DAY MONEY BACK SATISFACTION GUARANTEE (Yes, all fees and install costs!)
Small Business Options: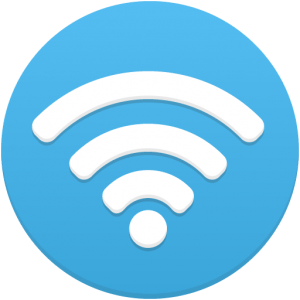 Add Office WIFI 6 service starting at $10 per month



Add Business VOIP telephone service for $25 per month
(We offer business grade full features VOIP telephones systems and Fax over VOIP starting at $24.99 a line)
Add Static IP for DMZ port forward additional – $10 / month
Add Static block of 4 IP's (1 usable for customer) for an additional – $20 / month
Custom cabling installation (inside walls, attic crawls, etc) – $100 per hour
Flat roof buildings require a Special Non-Penetrating Mount – $200 one time
What is Small Business Air Fiber Internet service?
Suitable for small businesses with light needs and typically under 10 computers. It is a high-speed, low latency Wirelessly provided Internet access service.  Service is provided from towers, tall buildings and mountain tops to your location via a small lower power radio and antenna.  It's very similar in performance to ADSL2+ or cable broadband service in experience, but available in areas where those services are poor or not available.  It is a wireless technology optimized for outdoor environments and not WIFI but related in how it uses similar frequencies.
Download email attachments faster, get smooth web meetings, watch your video, use business VOIP phones, View video cameras, use the latest cloud applications, and more with a high-speed Business Air Fiber Internet service from Succeed.Net.  This is a shared best-effort type Internet service like DSL and Cable where you get top speeds most of the time.  If you want guaranteed reliability, speeds, latency, repairs, and priority support choose our commercial grade service.