Small Business Air Fiber Internet Service Features:
COMPARABLE to best effort business grade DSL and Cable Internet services (Go Commercial for Symmetric)
FAST ORDER TO INSTALL TIME (typical under 3 days)
ASYMMETRIC SPEEDS Faster downloads then uploads for typical internet user
BIG MONTHLY DATA CAPS allowed monthly compared to Cellular or Satellite
LOW LATENCY (ping times) good for VPN, VOIP, video chat, etc
PRIORITY traffic and support over Residential connections
LIFETIME WARRANTY on provided radio equipment
AVAILABLE in many areas with no or poor Cable & DSL coverage
No Phone line or Cable TV required, service provided wirelessly to your location
30 DAY MONEY BACK SATISFACTION GUARANTEE (Yes, all fees and install costs!)

AIR FIBER INTERNET SERVICE PRICING

(New 2018)
Pricing and top speeds vary depending upon service location within urban or rural areas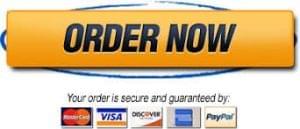 Small Business Options: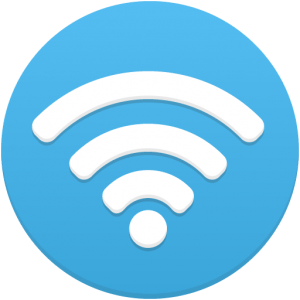 Add Office WIFI service for only $10 per month (per AP)
(Note: Large offices may require more than one AP (access point) for full coverage)

Add Business VOIP telephone service for $24.99 per month
(We offer business grade full features VOIP telephones systems and Fax over VOIP starting at $24.99 a line)
Add Static IP for DMZ port forward additional – $10 / month
Add Static block of 4 IP's (1 usable for customer) for additional – $20 / month
Custom cabling installation (inside walls, attic crawls, etc) – $100 per hour
Flat roof buildings require a Special Non-Penetrating Mount – $200 on time
What is Small Business Air Fiber Internet service?
Suitable for small businesses with light needs and typically under 10 computers. It is a high speed, low latency Wirelessly provided Internet access service.  Service is provided from towers, tall buildings and mountain tops to your location via a small lower power radio and antenna.  It's very similar in performance to ADSL2+ or cable broadband service in experience, but available in areas that those services are poor or not available.  It is a wireless technology optimized for outdoor environments and not WIFI but related in how it uses similar frequencies.
Download email attachments faster, get smooth web meetings, watch your video, use business VOIP phones, View video cameras, use the latest cloud applications and more with a high speed Business Air Fiber Internet service from Succeed.Net.  This is a shared best effort type Internet service like DSL and Cable where you get top speeds most of the time.  If you want guaranteed reliability, speeds, latency, repairs and priority support choose our commercial grade service.

---
*Pricing is shown for 2 year commitment contract terms.  Month-to-Month pricing is available at higher rates.  Pricing does not include fees or taxes.
*Terms: All speeds listed are "up to" the maximum listed and may vary during time of day.  We may employ bursting to give you max speeds most of the time unless you have sustained large downloads or streaming over time but we still give you enough to sustain HD streams based on plan description.  Unusually long Distances, tree growth, extreme weather, radio interference and other factors out of our control can affect the maximum or average speeds you will receive.  All residential and small business services are best effort and not guaranteed the same as typical DSL and Cable internet services.  Data caps are monthly and overages are charged .50 per GB.  Less than 1% of our users exceed caps.  Not all speeds available at all locations as limited top speed slots fill up.