MyVoice VOIP telephone service Features and Benefits:
Ultra clear HD VOIP sound quality – High quality sound
Unlimited USA and Canada call minutes – Reduce your phone bill
Keep your existing phone number  – FREE fully managed transition from your current telephone provider
Latest Cloud Technology – Advanced redundant Cloud servers in different local cities for maximum 99.99%+ uptime
No long term commitments – Month-to-month service with no commitment
Compatible with any internet broadband connection that has ethernet connection, you can even travel with it.
30 Day Money Back Satisfaction Guarantee – No risk to try us out!  Quit anytime.
e911 emergency service compliant – You enter your address where the device is located and can update if moved.
Forwarding only
monthly
$10
Most customers save over $500 per year
Eliminate your costly home landline by forwarding to your cell
Perfect quality call forwarding
No hardware needed, all cloud based
Receive home phone number calls directly on your cell phone
Web portal to update destination number at any time
Contact Sales
Home VOIP
monthly
$20
Most customers save over $250 per year
Get full featured home VOIP service and use normal home phone devices
HD quality sound
Call forwarding, Caller-ID, outgoing fax, and more included
Web portal for easy account administration
Unlimited long distance included USA & Canada
Contact Sales
What is Succeed.Net MyVoice?
Succeed.Net MyVoice is an advanced cloud-based VOIP telephone service designed to replace your expensive copper based analog telephone line with a full featured digital version that works over your internet connection.
This service should save you a significant amount in telephone line charges while still working with your normal phones (corded or hands free wireless).
With the big telephone companies raising prices yearly to ridiculous levels of $50+ per month not including long distance, we have a high quality bargain for you at 50%+ OFF big Telco prices.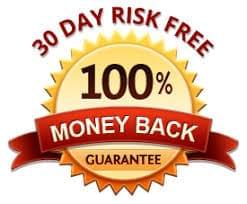 *Prices shown do not include any applicable taxes. Succeed.Net services are subject to our Terms and Conditions and other applicable acceptable use policies.