Symmetric Air Fiber Internet Service Features:
COMPARABLE to Fiber Optic and Ethernet over Copper (EoC) (Go Dedicated Enterprise for 100Mbps+)
SYMMETRIC SPEEDS at lower cost than dedicated, but limited to 50mbps (for now!)
NO MONTHLY DATA CAPS – Unlimited monthly traffic
FAST ORDER TO INSTALL TIME (typical under 7 days)
SERVICE LEVEL AGREEMENT (Guaranteed Speed, Low Latency, Data Priority, Repair time, and Support Level 3)
LIFETIME WARRANTY on higher grade radio equipment than small business plans
AVAILABLE in many areas with no or poor Cable & DSL coverage
OPTIMIZED end to end for our business VOIP service
30 DAY MONEY BACK GUARANTEE (all fees and install costs)
MONITORED AND MAINTAINED connection by us (connectivity 24/7, signal quality, firmware updates, etc)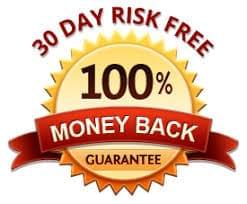 URBAN ZONES INTERNET PRICING?

(Limited to green areas of Roseville, Sacramento, Natomas, Rancho Cordova, Yuba City)
RURAL ZONES INTERNET PRICING
(Available in most blue rural coverage areas of map)

Symmetric Equipment, installation, and options:
Add VOIP for as low as $24.99 a month for Business PBX system VOIP includes desktop phone
Add Wifi 802.11N managed Wifi service for only $10 more per month (per AP)
*One AP suitable for for up to 1,800 sq ft office, larger offices typically require multiple Access points for proper coverage.
Add Static block of 8 IP's (5 usable) for additional $20 / month
Custom cabling installation (inside walls, attic crawls, etc) – $100 per hour
Flat roof buildings require a Special Non-Penetrating Mount – $200
What is Symmetric Air Fiber Internet Service?
Symmetric Air Fiber Internet service is a business grade Internet service for businesses that need guaranteed reliable internet and need faster upload speeds for use of VPN's, VOIP Telephone, Video cameras, frequent large uploads, and require a quality of service SLA (Service Level Agreement).  It is similar to Metro Ethernet service or Small Business Fiber Optic and has higher reliability and guarantees than any Cable TV based internet service.  It includes Priority traffic and QoS over Small Business accounts.  Is the better choice for 10-50 computer networks.  For even larger networks look at our Dedicated Air Fiber Service for speeds up to full gigabit.

---
*Terms: Pricing shown is for 2 year commitment term.  After 2 years you can renew for current promotional rate or continue MTM at MTM prices which are typically 10-30% more.  Distance, trees, extreme weather, interference and other factors out of our control can affect the maximum or average speeds you will receive.  Not all speeds available at all towers.