Our new customers typically save 50% or more on their telephone bills!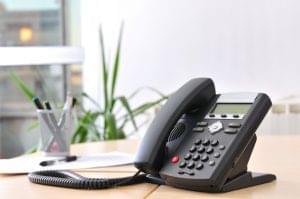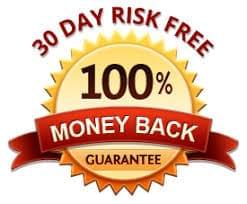 Features and Benefits:
Included VOIP Equipment – No phones or equipment to buy, warrantied for life of account
Ultra clear HD VOIP sound quality – High quality sound
Unlimited USA and Canada calls, low cost international rates, low 800 number cost – Reduce your phone bill dramatically
Keep your existing phone number  – We provide a FREE fully managed smooth transition from any provider
Latest Cloud Technology – Advanced redundant Cloud servers for maximum 99.99% uptime
Full Features at base price: Full Auto-attendant, Voicemail, Fax to and from desktop, conferencing, follow-me-find-me, group queues (such as sales, support, billing) and more!
No long term commitments – Most accounts available with no contract!
Fast Installation, low startup costs – Typical installations are 1-2 weeks from order time
No hardware costs, no expensive service calls – No servers to maintain, never goes obsolete
Infinitely expandable – One phone at a time, it only gets cheaper the more phones you get.
DISCOUNTS – Quantity discounts available for 10+ lines or users.
What is Succeed.Net's MyVoice Business Telephone Service?
Succeed.Net MyVoice Hosted is a full featured advanced cloud-based hosted business VOIP phone system designed to save your business money, time and be worry free.  HD quality voice, simple interfaces, and advanced features make everyday telecom easier so you never have to worry about anything other than your core business.  Our system is a full enterprise grade telephone system that we host in the cloud that replaces any phone system you have. It is constantly upgraded for maximum security, privacy, and new features.  It has all the features of a traditional business PBX phone system.
It is sold "per seat" (aka per user that has a phone at their desk). Each seat includes an Enterprise grade VOIP phone and and all base phone features. Each users phone number is only $5 per month (if desired) and you do not need roll-over phone numbers. Even if you have many phones and one phone number you can have several people on hold or on conference calls on each phone and still another caller to that phone number will not receive a busy signal. Legacy phones use the familiar RJ11 phone jack to plug into and legacy analog phone equipment includes the phone number at very competitive low monthly fee.
VOIP Equipment:
Polycom IP phone
Enterprise Grade
Large Color LCD Display
12 Programmable Keys
Full Duplex Speakerphone
HD Quality sound
100 or 1000 Network Switch
USB Charging port for cell phone
*Prices shown do not include any applicable taxes. Pricing and packages may change. Succeed.Net services are subject to our Terms and Conditions and other applicable acceptable use policies. Call for details, availability, minimum system requirements, pricing and service.