Metro Ethernet, Fiber, T1 Internet Access
We have Metro Ethernet, Fiber, and T1 technologies available nationwide.
True layer 2 site to site mesh network.
We offer access to Carrier grade layer 2 point to point and mesh fiber optics around northern California.
Symmetric speeds to better support servers, VOIP, VPN, large uploads, etc.
99.99% uptime high available with guaranteed service levels
Very Competitive prices available nationwide with long term wholesale partners: Comcast, AT&T, XO, Integra, Windstream, Covad, and more.
Designed businesses critical connections. These accounts will provide businesses with high speed, reliable, secure Internet connections that include static public IP space.  This business grade service includes: Static IP's, 24/7 monitoring, 2X credit uptime guarantee, priority traffic and QoS, and priority repair.
Digital T1

Starting at $175/mo

Speed: 1.544Mbps to 12Mbps Symmetric
IP Adresses: Static Public 8+
Emails: 10 included

Asymmetric Ethernet

Starting at $150/mo

Speeds: 10/1 to 50/10Mbps Asymmetric
IP Adresses: Static Public 8+
Emails: 10 included

Metro Ethernet

Starting at $300/mo

Speeds: 5Mbps to 30Mbps Symmetric
IP Adresses: Static Public 8+
Emails: 10 included

Fiber Optic

Starting at $590/mo

Speeds: 5Mbps to 10Gbps Symmetric
IP Adresses: Static Public 8+
Emails: 10 included
ONE SALES REQUEST GETS YOU QUOTES FROM OUR PRIVATE NETWORKS AND ALL MAJOR TELECOM CARRIERS IN YOUR AREA
Business Phones, VOIP and PBX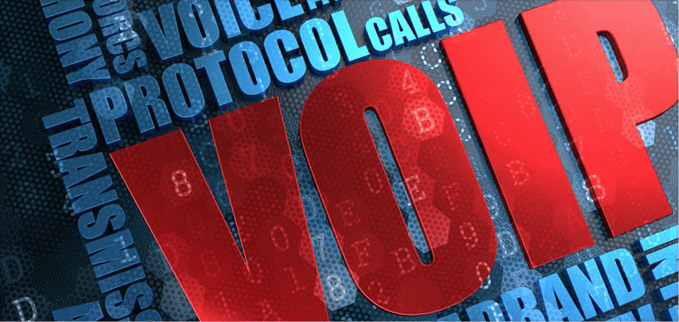 Our new customers typically save 50% or more on their telephone bills!
What is Succeed.Net Business Phone Service?
Succeed.Net MyVoice Hosted is a full featured advanced cloud-based hosted business VOIP phone system designed to save your business money, time and be worry free.  HD quality voice, simple interfaces, and advanced features make everyday telecom easier so you never have to worry about anything other than your core business.  Our system is a full enterprise grade telephone system that we host in the cloud that replaces any phone system you have. It is constantly upgraded for maximum security, privacy, and new features.  It has all the features of a traditional business PBX phone system.
It is sold "per seat" (aka per user that has a phone at their desk). Each seat includes an Enterprise grade VOIP phone and and all base phone features. Each users phone number is only $5 per month (if desired) and you do not need roll-over phone numbers. Even if you have many phones and one phone number you can have several people on hold or on conference calls on each phone and still another caller to that phone number will not receive a busy signal. Legacy phones use the familiar RJ11 phone jack to plug into and legacy analog phone equipment includes the phone number at $24.99 per month.
Features and Benefits:
FREE Cisco or Polycom VOIP Equipment – No phones or equipment to buy, warrantied for life of account
Ultra clear HD VOIP sound quality – High quality sound
Unlimited USA and Canada calls, low cost international rates, low 800 number cost – Reduce your phone bill dramatically
Keep your existing phone number  – We provide a FREE fully managed smooth transition from any provider
Latest Cloud Technology – Advanced redundant Cloud servers for maximum 99.99% uptime
Full Features at base price: Full Auto-attendant, Voicemail, Fax to and from desktop, conferencing, follow-me-find-me, group queues (such as sales, support, billing) and more!
No long term commitments – Most accounts available with no contract!
Fast Installation, low startup costs – Typical installations are 1-2 weeks from order time
No hardware costs, no expensive service calls – No servers to maintain, never goes obsolete
Infinitely expandable – One phone at a time, it only gets cheaper the more phones you get.
DISCOUNTS – Quantity discounts available for 10+ lines or users.  Call for quote
Business Phone

$34.99 / mo

HD quality voice
Caller ID, Call forwarding
Full Virtual office phone system
Web management portal with eFax from desktop
Voicemail sent to email as .wav file option
Includes Enterprise grade VOIP phone

HD quality voice
Caller ID
Call forwarding
Web management portal with eFax
Voicemail sent to email as .wav file option
Includes Cisco SPA122 VOIP device

Optimized for FAX use (T.38)
Caller ID
Call forwarding
Web management portal with eFax
Works with normal FAX machines!
Includes Cisco SPA122 VOIP device
Equipment: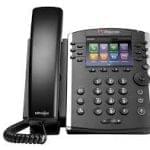 Polycom IP phone
Enterprise Grade
Large Color LCD Display
12 Programmable Keys
Full Duplex Speakerphone
HD Quality sound
100 or 1000 Network Switch
USB Charging port for cell phone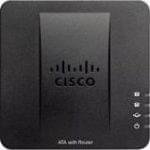 Cisco VOIP Analog Adapter
Advanced QoS (in router mode)
Supports reliable T.38 FAX mode
2 Analog phone ports
Enhanced VOIP feature set
Router or Bridge modes
Works with your existing regular analog phones and FAX machines
*Prices shown do not include any applicable taxes. Pricing and packages may change. Succeed.Net services are subject to our Terms and Conditions and other applicable acceptable use policies. Call for details, availability, minimum system requirements, pricing and service.
Business Air Fiber
Features and Benefits: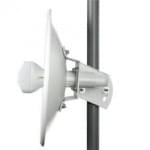 Compare to business grade ADSL2+ or Cable service
FREE Equipment & Activation
FREE 24/7 Tech Support
LARGE Bandwidth Caps (compared to Satellite and Cellular)
LOW LATENCY (ping times) good for gaming, VOIP, video chat, etc
Priority traffic and support over Residential connections for VOIP, VPN, etc
Full Radio equipment warranty for life of account
Great high speed affordable alternative to typical DSL or Cable
Available in many rural areas with no or poor Cable or DSL coverage
No Phone line or Cable TV required can save you money $$$
Compatible with PC, Mac, Linux, iPhone/iPad, VPN, VOIP, and more!
Optimized end to end for our business hosted VOIP service
30 Day Money Back Satisfaction Guarantee
Now available with no contract!
What is Business Air Fiber Internet Service?
It is a high speed, low latency Internet service that provides a standard ethernet handoff from a fixed wireless connection to one of our private network towers or other access point structures.  It's very similar to fast DSL or cable service in experience, but available in areas that those services are poor or not available.  Download email attachments faster, get smooth web meetings, watch your video, use VOIP phones, View video Surveillance, and more with a high speed Business Air Fiber Internet service from Succeed.Net.
3 to 6 Mbps down
1 to 2 Mpbs up
Dynamic IP
5 Emails
Up to 2 computers

6 to 12 Mbps down
1 to 3 Mbps up
Dynamic IP
5 Emails
Up to 5 computers

10 to 20 Mbps down
2 to 4 Mbps up
Dynamic IP
5 Emails
Up to 10 computers
Options:
Add VOIP for as low as $24.99 a month for Business PBX system VOIP includes desktop phone
Add Wifi 802.11N managed Wifi service for only $10 more per month (per AP)
*One AP suitable for for up to 1,800 sq ft office, larger offices typically require multiple Access points for proper coverage.
Add Static IP for additional $20 / month
Add Static block of 8 IP's (5 useable for customer) for additional $40 / month
Email, web hosting, etc – Contact sales.
Equipment, installation, and options:
Professional On-site Installation:
FREE INSTALLATION with 2 year commitment!
$250 with no commitment
Outdoor Wireless radio with built-in firewall router – FREE rental with monthly service
Optional custom installation (inside walls, attic crawls, etc) – $100 / hour
Flat roof buildings require a Special Non-Penetrating Mount for $200 that cannot be discounted or waived.
Terms: All speeds listed are "up to" the maximum listed.  Speeds can burst to max rates at beginning of download for a limited time.  Sustained downloads continue at normal speeds.  Distance, trees, extreme weather, interference and other factors out of our control can affect the maximum or average speeds you will receive.  All non-dedicated services are best effort and not guaranteed.
Business Air Fiber Flex
Features and benefits of Air Fiber Flex: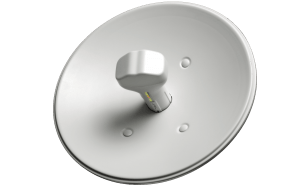 Compare to bonded T1's, Ethernet over Copper (EoC), or low cost fiber with similar speeds and low latency
Can be configured as Symmetric or Asymmetric depending upon your needs
Very low cost and build-out compared to wired services, like fiber
Very fast installation time (typical 1 week)
Traffic, Repair and Support priority
Not reliant of having phone, cable, or fiber to location.
Full equipment warranty for life of account
Compatible with PC, Mac, Linux, iPhone/iPad, VPN, VOIP, and more!
Optimized for our Virtual PBX VOIP services
What is Business Air Fiber Flex Internet Service?
Air Fiber Flex Internet service is a business grade Internet service for businesses that have heavier use of VPN's, VOIP, frequent large uploads, and require higher priority and security.  It is similar to Metro Ethernet service, basic Fiber, and an upgrade to Bonded T1's.  It includes Priority traffic and QoS over SOHO Business accounts.  Is the better choice for 10-50 computer networks.
5Mbps

5Mbps Down
5Mbps Up
1-5 Static IPs

10/5Mbps

10Mbps Down
5Mbps Up
1-5 Static IPs

15/5Mbps

15Mbps Down
5Mbps Up
1-5 Static IPs

20/5Mbps

20Mbps Down
5Mbps Up
1-5 Static IPs
Symmetric Equipment, installation, and options
Outdoor Wireless radio with built-in router – FREE rental with monthly service
Optional custom installation (inside walls, attic crawls, etc) – $100 / hour
Professional Installation:
1 Year commitment = $500
2 Year commitment = $250
3 Year commitment = FREE!
Need something faster or dedicated internet (un-metered traffic) up to 100mbit full duplex?
Request a Quote
Dedicated Air Fiber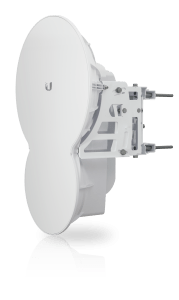 Features and benefits:
Compare to dedicated Enterprise Fiber optic service with similar or better speeds and latency
Low cost buildout (typical free with 3 year commitment)
Very fast installation time (typical 1-2 weeks)
Traffic, Repair and Support priority
Not reliant of having phone, cable, or fiber to location
Full equipment warranty for life of account
Unlimited bandwidth traffic and usage
100Mbps or 1Gbit ethernet handoff
Compatible with PC, Mac, Linux, iPhone/iPad, VPN, VOIP, and more!
What is Dedicated Air Fiber Internet Service?
This Enterprise grade Internet access service provides a dedicated fixed wireless frequency or optical laser connection between one of our towers and your location providing fiber optic like service at cheaper prices with faster installation times. Includes 5 static IP's, unlimited traffic, and top priority traffic and support, and a standard Ethernet handoff.  Available in most of our urban coverage areas and some rural areas (see coverage map).  Good for 25-500 computer networks.
20Mbps Down
20Mbps Up
1-5 Public Static IPs
No Monthly traffic limit

50Mbps Down
50Mbps Up
1-5 Public Static IPs
No Monthly traffic limit

100Mbps Down
100Mbps Up
1-5 Public Static IPs
No Monthly traffic limit

200Mbps Down
200Mbps Up
1-5 Public Static IPs
No Monthly traffic limit
Request a Quote and more information
*Not available to all locations and cost may vary due to tower management companies and limited frequencies in a particular area, please contact us for a custom quote.
Custom Programming
Succeed.Net now has a Custom Programming department offering programming services for businesses.
We are currently focusing on the following areas:
PHP and MySQL Web Applications
Creating custom reports and dashboards
Gamification of business productivity
SCADA and HMI
.Net, Microsoft SQL, Excel.
Data migration services to cloud services
Creating bridges between data sources ERP, Quickbooks, Custom Apps
Call 916-231-1680 today or request a quote and speak with a Succeed.Net representative to answer your questions about our Custom Programming services.
Sacramento Server Colocation & Hosting
Low Cost Server Colocation and Hosting
24/7 Hour Network Monitoring
Redundant Climate Control
Video Security
24/7 Keycard Access for our customers
Redundant multi-Gigabit internet connections
Roof rights available (Call for quote)
Very Flexible on hosting unusual servers or equipment
Not near a earthquake fault lines like Bay Area data centers
Well above the flood plain (on 2nd story) unlike Natomas data centers.
Sacramento Datacenter – Private and Flexible
Host your server at our small but powerful 1100 sq ft private downtown Sacramento Datacenter located at 1112 I street, Sacramento, CA.  We are in an on-net building for major Internet providers (AT&T, Sprint, Integra) and can offer up to 10 gigabit internet connections.  Super clean office, well maintained and equipped with 24/7 access.  This is not in a shared space inside a larger datacenter.  We have customer with HDTV antennas on our roof, Wireless Point to Point backhauls, email servers, application hosting, cloud providers, and more.
Co-locate any size or shape servers or other internet equipment
You can host (Colocate) servers of all shapes and sizes, they do not need to be rack mountable. State and local agencies, as well as many web companies rely on the our Server Colocation facilities. Consider Colocation as the most cost-effective way to serve the large databases, web applications, and large web sites to your clients.  Host your own dedicated internet server with us, get a new server from us (buy or rent), or let us convert your Windows or Linux server to a VMware virtual server on a redundant system.
Our colocation prices INCLUDE Shared 100Mbit static IP Internet access!
1U rack space
200 Watt @ 120V

1 Static IP
100Mbit Port
1TB Traffic
$100 Setup

2U rack space
200 Watt @ 120V

1 Static IP
100Mbit Port
1TB Traffic
$100 Setup

4U rack space
250W @ 120V

1 Static IP
100Mbit Port
1TB Traffic
$100 Setup
1/4 cabinet (10U)
5A (600W) @ 120V
8 Static IP
100Mbit Port
5TB Traffic
$200 Setup

1/2 cabinet (21U)
10A (1200W) @ 120V
16 Static IP
100Mbit Port
10TB Traffic
$300 Setup

Full cabinet (42U)
20A (2400W) @ 120V
32 Static IP
100Mbit Port
20TB Traffic
$500 Setup
Colocation Options :
Shared 100Mbit circuit – $100/per TB of traffic
Dedicated bandwidth as low as $5/Mbit (Redundant paths included and up to 1Gbit)
Extra IPs (Block of 8) – $20 / month (call for larger blocks)
Extra 10 amps of power @ 120v – $150 / month
Cross Connects – Cat6E $100, Fiber $250 one time charge
Onsite Server and Network Engineer – $100/hr for Windows or UNIX server administration, help with reboots, drive swaps, power cycling equipment, troubleshooting OS problems, etc.
NOTICE: Spammers, scammers, any illegal content or use, are not welcome. We only are looking for respectable IT businesses and professionals like ourselves.
SSD Web Hosting

ALL PLANS INCLUDE ULTRAFAST SSD STORAGE
We offer control panel hosting powered by the latest versions of cPanel and Parallels Plesk. running on latest gen VMware ESXi servers running SSD RAID's (Solid State Hard drives) .  All email and web hosting are physically located in our private Sacramento, CA Datacenter at 1112 I street.
Additional Emails:
10 pack – $20 /mo
20 pack – $35 /mo
50 pack – $75 /mo
100 pack – $125 /mo
200 pack – $200 /mo
Additional Space = $2 / GB, Additional Traffic = $1 / GB
Windows (.NET, ASP) based Plesk Hosting add $5 / month
SEO – Internet Marketing
Looking for custom SEO services?
It often makes a lot of sense to leave it to the professionals especially if they are providing you a good return on your investment.  We can take all or part of your Website design and Internet marketing off your hands for a surprisingly low price.  Give us a chance to give you a free quote on custom SEO services.  Our services list also makes a great SEO checklist for what are all the areas of a successful business website.
We offer the following Custom SEO Services:
Off-site SEO
Keyword and competitor research – What will be the most effective keywords to target for your market based on competition.  Choosing the right ones is a very important start.
PPC (Pay per click) – An increasingly dangerous territory.  If you aren't tracking your sales funnel and conversions you can be upside down QUICKLY!  This is also an area of immense profit if done right.  If you know where you could spend $1,000 to get $10,000 profit would you do it!?  This can be the holy grail of marketing.
Trust – Is your site a trusted authority?  Are you on all the review sites with good reviews?  Do you have site badges that your site is safe?  All this increases your sales conversions.
Backlink building – Backlinks are a MUST for getting your site to rank.  Products like a properly done Link Wheel, Wiki links, Forum posts, and Edu/Gov backlinks create a strong backlink profile, but you may also need to find other safe sources of backlinks or do them yourself to get your page rank up if you have strong competition.
Analytics & trending – Are you testing different messages, layouts, cart pages, pricing models, email marketing campaigns?  Often huge improvements to be made.
eMail list and newsletter management – The proper use of a mailing list (opt-in or previous customers) can be 50% or more of sales.  Understanding effective customer psychology and message quality are keys to success.
Social Media – Creation and/or management of Social media accounts to keep audience involved and increase leads.  Also sometimes it makes sense to buy some followers to get a head start.
Paid traffic – You can purchase traffic (quality leads) from high PR sites or networks of sites.  This is a monthly commitment, but can lead to HUGE traffic gains.
Local SEO – Do you have a physical location or store that you want traffic to?  Or provide a service to a local area at the customer location?  You need to invest heavily in a strong local SEO profile by utilizing all local listings and directories (yellow pages, google local, yelp, angles list, etc).
Reputation management – This can be a big deal for some websites.  A few negative posts or articles that rank high for your company can be devastating.  Social media negative chatter as well.  These must be monitored and dealt with or you could suffer MASSIVE hits in traffic and sales.
On-site SEO
Page content – Do you have the correct page titles, text, pictures, videos, in the correct format and location?
Architecture – Do you have the best platform/CMS, mobile compatibility, tech (compression, database, minify javascript, etc) to improve your ranking and site speed.
Ecommerce – Are you using best cart or platform for your product?  Are you using all the features available now like rankings, Q&A, etc.  You can practically be your own mini Amazon at this point at a low price point.
Managed projects / 3rd party contractors
Custom Website design (new projects, redesigns. and tune-ups) – From simple and effective wordpress + themes to fully custom.
Graphic Design – Get the wow factor for your website and logo that make you look like a hugely successful business by emulating the high end content of Fortune 100 companies at affordable prices.
Custom Programming – Just about anything you can imagine to get unique functionality that your website needs to automate so it can scale.  If you don't automate you will forever slow down your growth potential.
Videos (Whiteboard animations, instructional videos, product reviews, etc) – These are amazing useful tools.  A picture speaks a thousand words, but video do so much more to get your message across and increase sales, conversions and traffic.
Take advantage of our access to the best contractors worldwide.  It takes time to sort the good from the bad and we've taken years to find the gems.  We manage them from start to finish on your project.  There is a lot of talent out there that live in low cost of living locations that get you amazing results for a small investment.
Request a Quote
Business IT Services
Our Business computer technology support offerings:
Local Outsourced IT – Whether you just need help in a particular area or complete outsourcing of IT services we offer worry free IT.
Monitoring – We can monitor your IT infrastructure including your cloud services to ensure fast responses to problems and quicker resolutions with trend reporting.
Disaster Prepardness & Planning – Onsite & Offsite backups, Redundant servers, Virtualization of servers and workstations.
IT Staffing & Employee management – We can manage or audit your IT employees or provide you with part time or full time staff
Project Management – We can manage your IT Projects up to multimillion dollar projects, ensure contract compliance and meet budgets
Networks – Wired & Wireless Ethernet LAN's Indoors and Outdoors
Cloud Computing – Take advantage of latest technology and cost savings in a safe way.   We can find your best fit cloud solutions and manage you migration to them.
Security – Firewalls, Video Surveillance, Intrusion detection and prevention.
Consulting and design ability for LAN, WAN, VOIP, VPN, and More.  Certified System & Network Engineers (A+, MCSE & CCNA)
A+ Better Business Bureau for customer service
Labor:
Computer Technician –  $80/hr shop,  $100/hr onsite
Desktop computer support, basic networks (hubs, switches, consumer wireless, etc), Internet access, printers, etc.
Server / Network Engineer – $120/hr in shop, $150/hr onsite
Server support, Advanced networking (routers, firewalls, business wireless, proxy servers, etc), data recovery, backups, consulting, planning, advanced application support, etc.
Note: On-site work is *only* available for business locations and is billed from when technician leaves the office until work is completed at the job site.  This includes travel time or prep time.  All labor is billed with a 30 minute minimum (for shop), or 1 hour (for onsite) and then in 15 minute increments.