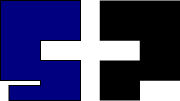 ServerPlus is our selected USA based front line 24/7 technical support committed to providing the very best Internet customer service in the industry without compromising customer satisfaction.
ServerPlus is headquartered in Orem, Utah and provides outsourced Internet Support Services for Internet Service Providers of all sizes.  Serverplus offers us a broad range of Internet support solutions, including Fixed Wireless, DSL, Web Hosting, dial-up connectivity,  hosted email, DNS service and VoIP (Voice over Internet Protocol) services
ServerPlus is our front line for our Tech Support 24/7.  Any issues they can't resolve are escalated to our level 2 technicians as shown on our staff page.  We have empowered them with custom decision tree scripts to follow to ensure the most efficient outcome for our customer's support issues.