Succeed.Net has up to 40Mbps Rural Broadband internet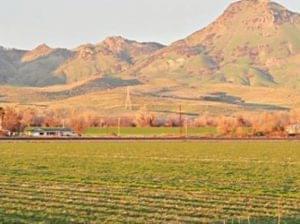 Succeed.Net offers high speed Meridian Internet access service to residential and business locations in Meridian, CA Sutter County.  Succeed.Net offers Fixed Wireless Broadband where normal broadband is not available. Get high speed Fixed Wireless Broadband internet (we call AirFiber) from Succeed.Net and receive a fast connection similar to Fast DSL or Cable, but without the need for cable TV or telephone service!
Get Succeed.Net and get affordable Broadband internet in your local town of Northern California. Our Wireless Internet services is far faster than Satellite or Cellular Internet services and even most DSL Internet services.
We have speeds up to 40mbps in Meridian!  Stream TV in HD or even 4K, play games with low latency, use VOIP telephone services, and more.
Succeed.net also offers Web Hosting for Meridian, CA and surrounding areas.
  Check out our Residential Internet products and our Business Internet products and services.
Call 530-674-4200 today or request a quote and speak with a Succeed.Net representative to answer all your questions about Succeed.Net options for Meridian Internet.