High Speed Internet Service options for Marysville, CA
Fixed Wireless Air Fiber, Ethernet over Copper, Fiber Optic
, DSL, T1, VOIP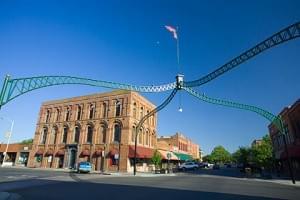 Succeed.Net offers high speed Marysville Internet access service to residential and business locations in Marysville, CA.  Succeed.Net has been providing internet solutions since 1995 and is a leader in reliable Fixed Wireless (we call Air Fiber) Internet access services where normal broadband is not available or unreliable and especially great for rural areas. We also offer full featured HD VOIP telephone service for $24.99 that is a big money saver that works on any broadband internet connection (AT&T, Surewest, Comcast, etc) and even supports most FAX machines.
Contact us now for custom affordable quotes:
Call 530-674-4200 today or request a quote and speak with a Succeed.Net representative to answer all your questions about Succeed.Net options for Marysville Internet service.  Browse our Residential Internet products and our Business Internet products and services.
Request a Quote
Succeed.net offers the following services for Marysville Internet:
Air Fiber

Starting at $39.99 / mo

Up to 20Mbps
Low Latency, high throughput
Secure Max Encryption
Free Equipment

DSL

Starting at $34.99 / mo

Speeds up to 20mbps
No monthly data limits or bandwidth caps!
No PPPoE, standard DHCP Ethernet
Static IP option

Business

Starting at $150 / mo

Air Fiber, Fiber Optic, T1
Enterprise Grade reliability and quality
Service up to 1Gbit up and down
MPLS, VLAN, VPN, and more

VOIP

Starting at $24.99 / mo

Clear HD quality sound
Voice or Fax compatible
Free Long Distance included
Free Equipment